The Hog Roast Edinburgh team have many years' experience of treating our diners in Edinburgh to unbeatable hog roasts and exciting catering menus for such a wide range of occasions, from wedding receptions and other special occasions to private parties and corporate entertaining. Both our regular and new clients in Edinburgh always appreciate the quality of our food and our attentive customer service. Hog Roast Edinburgh provide classic hog roasts with a modern twist, in addition to treating you and a broad repertoire of other dishes, with more than enough choice to satisfy the different tastes and dietary needs of your guests.
There is always a lot to think about when planning a party and getting the food right is such an important part of it. If you want a mobile catering company who can please all of your guests with the variety and quality of the food and who have the expertise to take care of every detail for you, you will get all of that from the Hog Roast Edinburgh team.
Hog Roast Catering for Everyone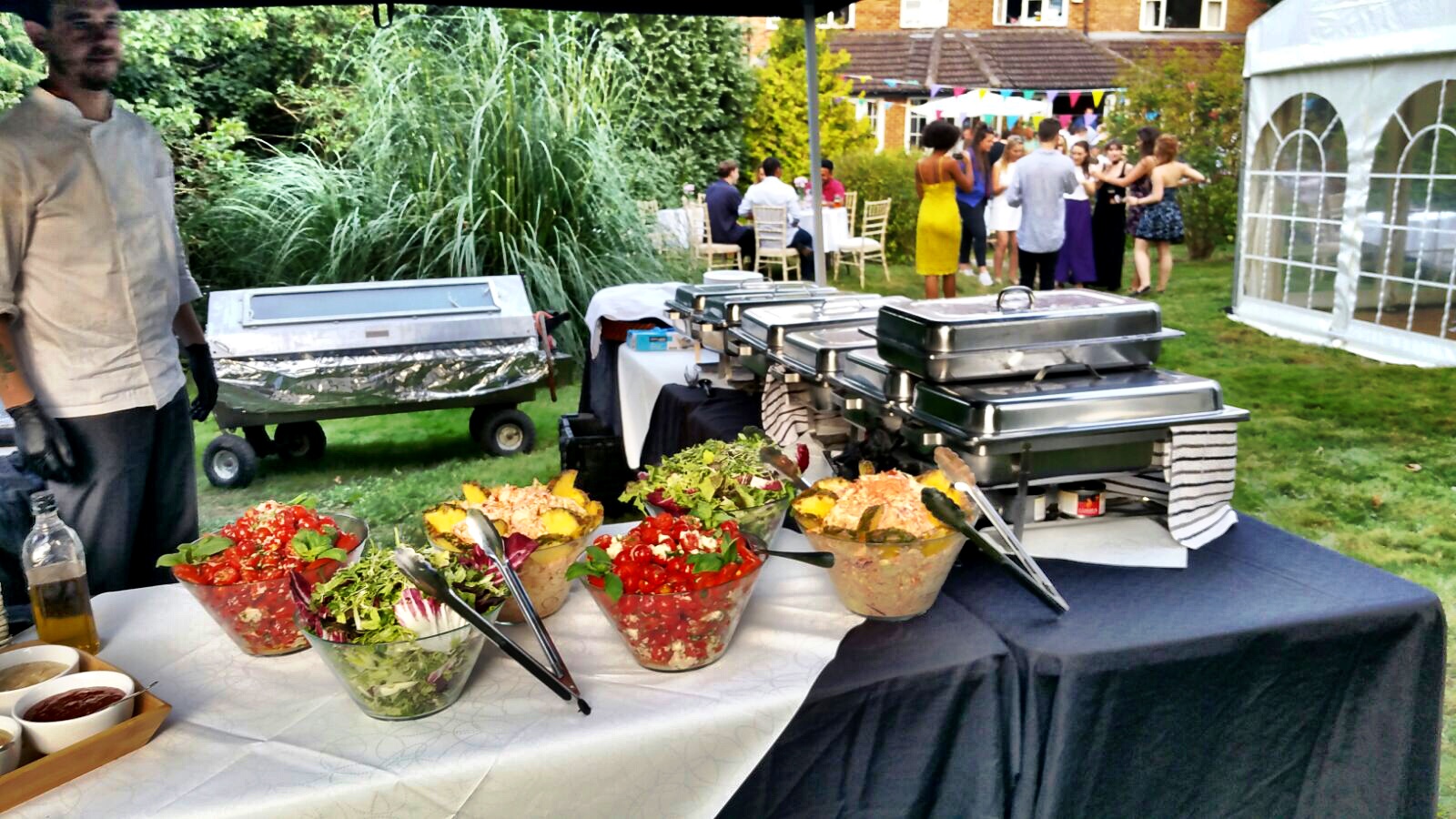 The team of chefs that work at Hog Roast Edinburgh appreciate that everyone wants to serve different kinds of food at their party or big event. For this reason, we offer a big choice of party platters and dishes as well as a hog roast. You can include Indian, Chinese and Malaysian platters in the buffet you serve your guests, or simply stick to traditional British favourites.
No matter how many guests you have invited, we will make all of your food from scratch at your venue using carefully selected locally sourced produce, and you won't find fresher food or better ingredients provided by any other mobile catering company in Edinburgh.
When we are providing event catering services in Edinburgh, we offer the complete package, including the preparation and presentation of the food, providing the plates and cutlery, and all of the cleaning up and rubbish removal after the event. Hiring Hog Roast Edinburgh means you won't have to lift a finger during your event, leaving you free to enjoy your party and the food alongside your guests.
Traditional Scottish Catering Experience
The art of hog roasting is an ancient tradition that would have been a common feature of many medieval banquet halls in Scotland. Hog roasts are very much part of our culinary heritage in Scotland and the Hog Roast Edinburgh team have brought this cooking style firmly into the 21st Century. Our modern interpretation of hog roast catering has made it suitable for any small party, large event, special occasion or corporate event.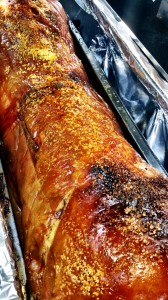 We have catered for some of the most wonderful events in this Scottish city over our years of catering including wedding receptions, private parties, corporate events and more. We are a highly professional, skilled team of chefs who pride ourselves on extensive knowledge in the art of preparing and cooking the perfect hog roast. So if you'd like a tasty hog roast roll at your next special occasion or event, then Hog Roast Edinburgh would be delighted to cater for you and your guests! We also cater for vegan, vegetarian and gluten free diets, just let us know before-hand and we'll make sure all your guests have the banquet they deserve.
Call us to get a quote and use the Hog Roast Edinburgh team to provide your guests with great food.
Rent a Hog Roast Machine in Edinburgh
On the other hand, if you would like to cook for your guests you could hire a hog roast machine from us. The price includes delivery and pick up of the machine as well as the gas. If you want a hog included too, we can also provide that for you. You will have everything you need to start our perfect roast.
If you're looking for something a bit more permanent then why not consider purchasing a hog roast machine? Visit out website to see our full range of machines which are handmade here in the UK.