Edinburgh is quite arguably one of the most beautiful cities in the United Kingdom. The magnificent capital of Scotland can be found in the central East of Scotland close to the North Sea. The city is spoilt with its Old Town historic buildings, medieval architecture and captivating stone sculptures. One of the most captivating aspects of Edinburgh is its immense 360 degree views. If you are able to climb to a high enough point then wherever you look you are greeted with the delightful views of the sea and green mountains amongst the majesty of Edinburgh's buildings and monuments.
If you want to really do explore the city then you must explore it on foot, strolling through its narrow alleyways, many steep hidden staircases and quaint, almost unexplored landmarks hidden amongst the city such as Greyfriars Kirkyard; an exquisite 16th century graveyard which is said to have inspired Edinburgh local J.K Rowling to name some of her most famous characters.
Edinburgh's beautiful rows of Georgian terrace buildings provide an abundance of shops, restaurants and some really unique bars. Visitors and locals alike are amazed at the exquisite attractions of Old Town, Edinburgh Castle, The Royal Mile and Arthur's seat which offers some of the most beautiful views of this wonderful Scottish city.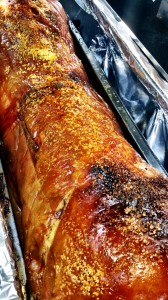 Hog roasts in Scotland date back hundreds of years. They were often loved for their magnificent appearance and grandeur, one which was sure to impressive guests at some of the most exclusive events at the time. As I am preparing our delicious food at events in the Edinburgh area, I often catch a glimpse of the regal Edinburgh castle looking down over us and wonder to myself the kinds of feasts and banquets that were one held there.
It's quite likely that the castle hosted many meals which involved the fantastic hog roast and it makes me incredibly proud to be able to offer a modern version of the meal in the city today. We have catered for some of the most wonderful events in this Scottish city over our years of service including wedding receptions and parties, private celebrations of birthdays and a selection of corporate events. We are a highly professional, skilled team of chefs who pride ourselves on extensive knowledge in the art of preparing and cooking the perfect hog roast. If you are arranging a special occasion of some kind in Edinburgh, the team at Hog Roast Edinburgh would be delighted to cater for you and your guests!
Putting together a great party or event takes a lot of hard work, and it is especially difficult to get the catering right. You have to be sure you have enough good quality, tasty food and that there is something that everyone will enjoy. However, organising the food for a special event need not be difficult. If you hire the Hog Roast Edinburgh team, you do not need to worry about a thing.
Hog Roast Catering for Everyone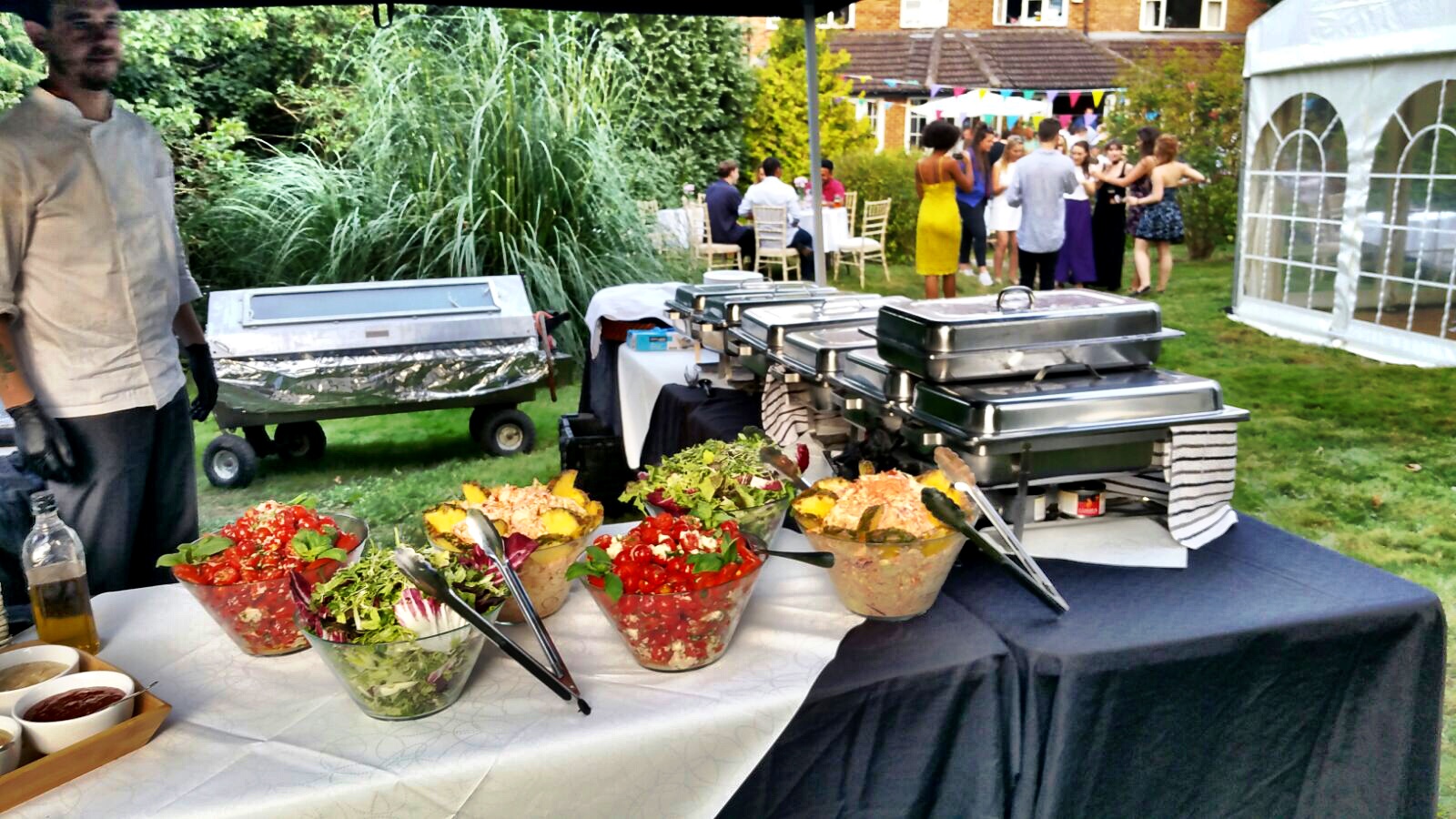 For a decade, we have been providing the people of Edinburgh with hog roasts and other party food. Many of our clients are repeat customers who book us for all of their family parties or corporate events. Our customer support really is unrivalled.
The team of chefs that work at Hog Roast Edinburgh appreciate that everyone wants to serve different kinds of food at their party or big event. For this reason, we offer a big choice of party platters and dishes as well as a hog roast. You can include Indian, Chinese and Malaysian platters in the buffet you serve your guests, or simply stick to traditional British favourites.
The kind of food you serve, and how much you provide, is entirely up to you. Whatever you select we will prepare and serve fresh on site. This guarantees that everything is fresh and tasty.
We take care of everything including setting up the buffet, providing the plates and clearing any leftover food away. You can relax and enjoy the company of your guests knowing that there will be plenty of lovely food for everyone to enjoy.
Rent a Hog Roast Machine in Edinburgh
On the other hand, if you would like to cook for your guests you could hire a hog roast machine from us. The price includes delivery and pick up of the machine as well as the cooking gas. If you want a hog too, we can also provide that for you.
Call us to get a quote and use the Hog Roast Edinburgh team to provide your guests with great food.
If you're looking for something a bit more permanent then why not consider purchasing a hog roast machine? Visit out website to see our full range of machines which are handmade here in the UK.